SCHOOL BIBLICAL STUDIES (SBS)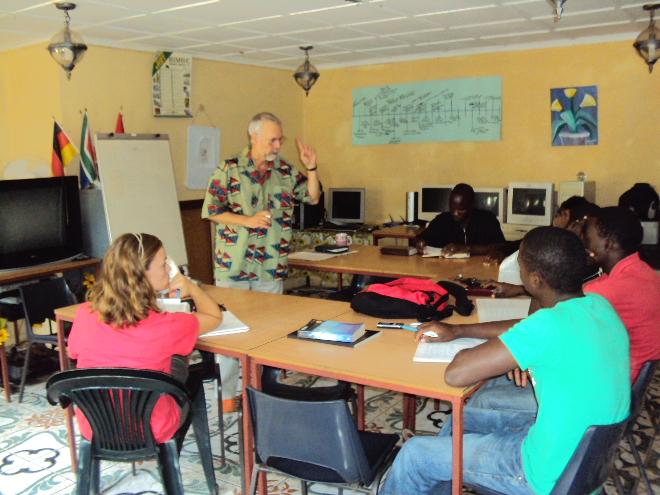 SCHOOL OF BIBLICAL STUDIES (CHR 213)
As followers of Jesus, we believe in the importance of knowing and understanding the Word of God on a deeper level, and that every individual have that opportunity to learn how to study, discover, and apply the truths of God's Word to their own lives. The School of Biblical Studies (SBS) is a nine-month course in which students study all 66 books of the Bible. AT YWAM LIVINGSTONE, ONLY THE NEW TESTAMENT PORTION IS COVERED IN SBS I! IT IS A 12-WEEK COURSE!
An inductive approach is taught, in which students observe what the text says and then let it shape their beliefs. During the school, students will be working, studying, and living in a close knit community of fellow students who are on the journey through the Bible together. They are given hands-on instruction in the principles of observation, interpretation, and application. They will survey each book and discover the big picture, while also digging into the details paragraph by paragraph. Emphasis is placed on understanding the cultural and historic background of each author and original reader of a book. The student will be interpreting Scripture with the mindset of the original reader, then they will take the timeless truths and apply them personally. Students will have opportunities to live out what they are learning; this is not a school of simply head knowledge, but also of practical application. SBS staff will meet weekly with the students to aid in their personal growth, understanding of Scripture, and application of the inductive method.
The School of Biblical Studies starts with an inductive Bible study method Seminar which lays a foundation for the students studies of the rest of the Bible. After this the student can continue to the Thematic Biblical Studies School or go to another Base offering the second and third trimester courses. The only students requiring CHR 214 & 215 (the second and third trimester courses) are those majoring in Biblical Studies and those for whom these course are preferred as electives.