WELCOME
Welcome to YWAM Livingstone's official website! On this website, we intend to provide you with official base information.
FIRST, SOME HISTORY! YWAM Livingstone started with a family of four YWAMers; myself (Jonathan), my wife (Jean) and two sons (Abel and Jonathan jnr) in 2000. We averaged 12 staff living in a 4 bed-roomed house for 12 years. Mid 2012 we moved into the Dormitory Residence in Highlands. We are here to facilitate the training of students and the renewal and rest of folks needing a retreat time. We also facilitate Outreaches to our community. It is our joy to be able to facilitate ministries from other YWAM campuses and from other churches.

SOME EXPECTATIONS!
YWAM Livingstone is the place to be if God has touched your heart for Christian voluntary service. There are short-term service opportunities for teams, and individuals (we recommend a minimum of three weeks because you really just have a week to figure out what you are doing and a week to do it before your mind begins to plan your return home!
We are part of the University of the Nations' family of campuses and we also invite students to consider taking courses at YWAM Livingstone campus. Discipleship Training School (DTS) a pre-requisite for any service longer than 6 months or being a University of the Nations student. We are excited about the up-coming courses.
FOUNDATIONS FOR COUNSELING MINISTRIES: JANUARY 15, 2018
CHRISTIAN WRITING DISCIPLESHIP TRAINING SCHOOL: JANUARY 15, 2018
COMPASSION IN ACTION DISCIPLESHIP TRAINING SCHOOL: JULY 3, 2018
COMPASSION IN ACTION DISCIPLESHIP TRAINING SCHOOL: OCTOBER 1, 2018
ADDICTIVE BEHAVIOR COUNSELING SCHOOL: OCTOBER 1, 2018
CHRISTIAN WRITING DISCIPLESHIP TRAINING SCHOOL: JANUARY 14. 2019
SCHOOL OF CHURCH PLANTING AND LEADERSHIP: APRIL 15, 2019
We welcome you to do more than visit our website, visit us! And more than that, pray and ask God why you should not be joining us soon? We need volunteer staff to launch several ministries in this city. If that is you, consider signing up for 3 years!
We are here for  the sake of God's call to us and His call to thousands of other people God will came from all over the world to work in all of His world. If you are one such person feel free to contact us directly at this address, YWAM.livingstone@gmail.com. Email us and keep praying for us!
Shalom to you!
Jonathan & Jean Mumbi
BASE LEADERS
---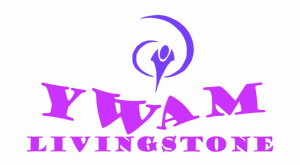 ---
Looking for our application form? Please click the link above!!!
---
HOW MUCH DOES IT COST TO STUDY AT YWAM LIVINGSTONE?
Category C (Third World) US$1,250 for Lecture & Practicum plus Study Permit.
Category B (Second World) US$ 1750 for Lecture & Practicum plus Study Permit.
Category A (First World) US$2250 for Lecture & Practicum plus Study Permit.
International students are advised to arrive on a Business Visa and must reserve an additional Outreach fee of US$400 for visas and transportation. We aim to keep our outreaches in our region of 14 nations for all outreaches (unless the Lord leads us otherwise). We prioritize outreaches to other parts of Zambia; therefore, some outreaches (Field Assignments) may be completed entirely within Zambia.
ZAMBIA'S DEPARTMENT OF IMMIGRATION HAS FINALLY LAUNCHED AN ELECTRONIC VISA. YOU CAN APPLY FROM HOME, ON YOUR MOBILE, TABLET, OR COMPUTER! Select and click the link below to navigate to the Zambian e-visa site.
https://evisa.zambiaimmigration.gov.zm/#/
You may ask, "how do I do that?" the answer is, "simple! Watch the youtube video and follow the instructions!" For more details about visas and permits and how much they cost, navigate back to www.zambiaimmigration.gov.zm
Arrive on a Business Visa and then apply for either student or Temporary Employment Permit (TEP) as your case may require. We are registered organization focused on theological education and voluntary missionary service. Be sure to have a recent police clearance certificate (background check) from your country if your choice is to get a TEP.
---
---